Extras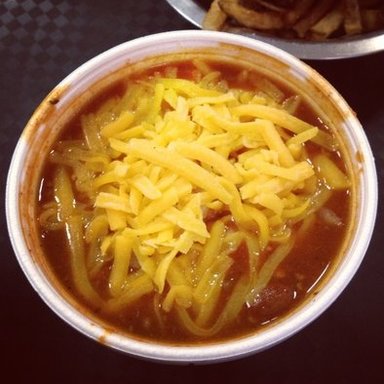 Chilli
$4.25
Small - $4.25, Large - $6.25
Original Chili Made w/ 100% grass fed beef or Vegetarian Chili. Make it dope with cheese, onions, black olives, jalapenos, sour cream and crackers. Small - $4.25, Large - $6.25
Combos
$4.00
Upgrade any hot dog, burger or wing order.
Small fry and a drink - $4.00
Large fry and a drink -$5.00
Drinks
$1.75
Your choice of bottled water ($1.75), fountain drink ($2.50) or can soda ($1.75).
Sampler
$14.75
4oz grass fed burger on a potato roll
Choose your cheese: American, blue cheese or pepper jack
Choose your toppings: Ketchup, mustard, mayo, lettuce, diced onions, vine-ripe tomatoes, pickles, honey mustard, BBQ sauce, dijon
3 Wings
Choose your sauce: original hot buffalo, original mild buffalo, 3 mile island, garlic, hot garlic, bbq, bbq honey mustard, hot bbq honey mustard, asian, habanero, fiery bbq beer, or baltimore.
Combo with a small fresh cut fry and small drink
The Sampler
$14.75
A little bit of what we are about. 4 oz Grass Fed Burger, 3 Wings, a Small Fresh Cut Fry & a Small Drink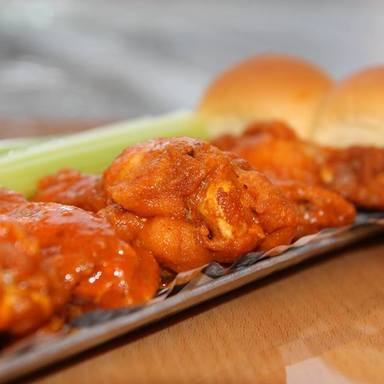 Wings
$
Always Fresh, Never Frozen, Jumbo Wings come in 3 - $5.85, 6 - $8.75, 12 - $15.75, 18 - $20.50, or 24 wings - $24.75.
Choose from 12 Flavors:
Original Hot Buffalo (*Spicy)
Ghost of 3 Mile Island (*Very Spicy)
Original Mild Buffalo
BBQ
BBQ Honey Mustard
Hot BBQ Honey Mustard (*Spicy)
Garlic
Hot Garlic (*Spicy)
Asian
Baltimore (Dry Rub)
Habanero Mustard (*Spicy)
Fiery BBQ Beer (*Spicy)
Plain